GREEN MOVEMENT RALLY EUROPE
PRO MONARCHY PRO SHAH REZA PAHLAVI FLAG!!!
WELCOME,I AM THE EDITOR AT
THENAKEDFACTS
I AM CREATING THIS BLOG,IN ORDER THAT I MAY ELUCIDATE AND GIVE WESTERNERS WHO ARE EITHER CONFUSED,OR POORLY INFORMED ON IRANS GREEN MOVEMENT IN IRAN.I WILL NOW GIVE THEM A TRUE PORTRAYAL OF THIS VERY MISUNDERSTOOD MOVEMENT...

CONTRARY TO WESTERN BELIEFS,AND MISCONCEPTIONS THE GREEN MOVEMENT IS NOT PEACEFUL,FREEDOM LOVING,AND CHAMPION OF POOR,ON THE CONTRARY,

THEY ARE VIOLENT,FAVOR NEOLIBERALISM,REAPROCHAMENT W/ WESTERN IMPERIALISM.THEY ARE PRO MONARCHY ,PRO IMPERIALISM ,IN BED W/ ZIONISTS,TIED TO NECONS,CIA BACKED ,ALIGNED ,SUPPORTING TERRORIST GROUPS.

.

..I DONT HAVE TIME NOW TO MAKE THIS A CONCISE FORMAT,SO I WILL UNLOAD MY FILES,AND ARCHIVES,MY RESEARCH,AND THEN YOU DECIDE...IM NOT HERE TO FRAME YOUR IDEAS,AND OPINIONS,I KNOW THIS I STATED ABOVE TO BE AN ABSOLUTE FACT,NOW YOU DECIDE...YOU BE THE JUDGE!!! LETS BEGIN..
--------------------------------------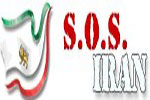 SOS IRAN
OLD SHAH PRO MONARCHY FLAG
How long can we allow the maniacs who are driving us to the brink of World War Three to stay in power? We'd better do something soon, or we will all be done for.
ALSO SEE MY IRAN SECTION TO KNOW ABOUT IRAN ITS POLITICS AND MORE,THE REAL IRAN. THENAKEDFACTS IRAN SECTION.. IRAN
I HAVE SO MUCH MORE EXPOSING GREENS,PJAK,JUNDOLLAH,MEK-MKO,KINGDOM ASSEMBLY ETC..ILL BE ADDING MROE,ITS JUST A HASSLE TO GO DIGGING THEU MY ARCHIVES..STAY TUNED ANYWAY,AND REMEMBER NEEVER LEND SUPPORT TO THESE FRAUDS..PEACE
[WHO IS THIS INTERNATIONAL CAMPAIGN FOR HUMAN RIGHTS IN IRAN ?
Hadi Ghaemi is the director of
International Campaign for Human Rights in Iran
[1]
, a project of the Dutch
Foundation for Human Security in the Middle East
.Former Board Member OF THENATIONAL IRANIAN AMERICAN COUNCIL ...
International Campaign for Human Rights in Iran (CIA NED FRONT)
http://dissidentvoice.org/2009/07/keep-your-eyes-on-the-prize-protest-us-aggression/
An even closer connection to the NED funds is that of the apparent US organizer of the United for Iran rallies, Mr. Ghaemi is is the director of the International Campaign for Human Rights in Iran. This group is a project of the Dutch Foundation for Human Security in the Middle East. More important as regards his
NED connection is Ghaemi's role as a former board member of the National Iranian American Council, which has received over a quarter million dollars in NED grants [WHO IS NATIONAL IRANIAN AMERICAN COUNCIL?
PRESIDENT IS TRITA PARSI,
NIAC has been, according to its 2003 annual report, a recipient of grants from the following U.S. foundations
The Open Society Institute
Tides Foundation
National Endowment for Democracy
NIAC 2003-2004 Annual Report